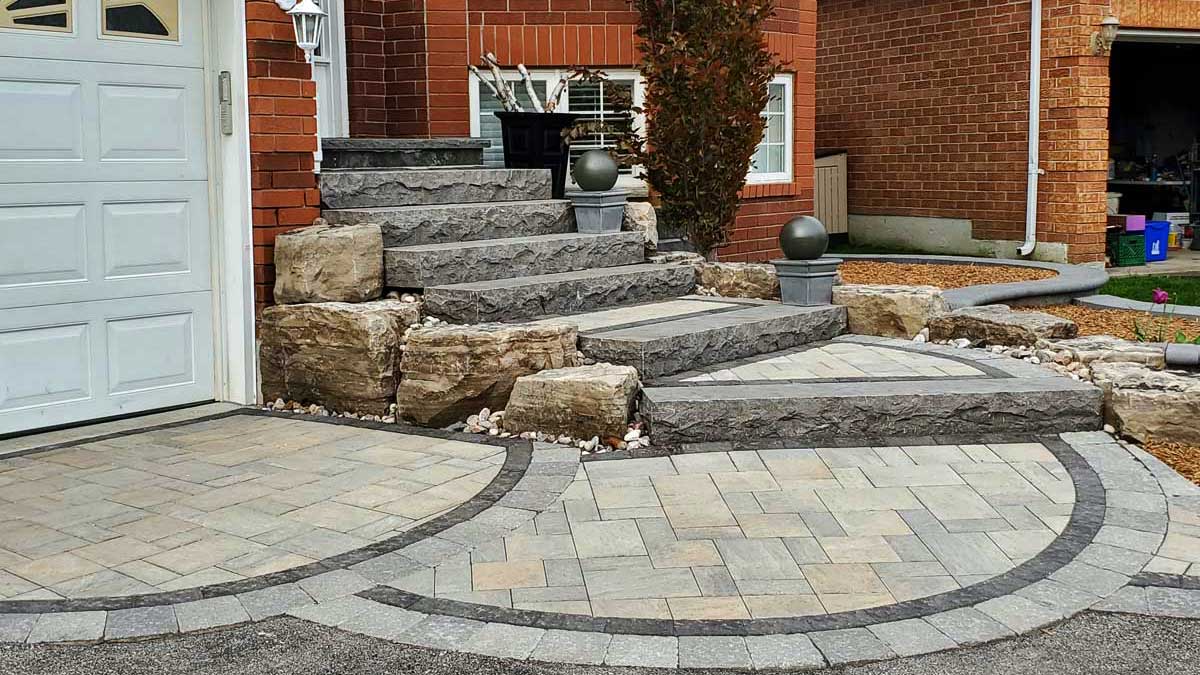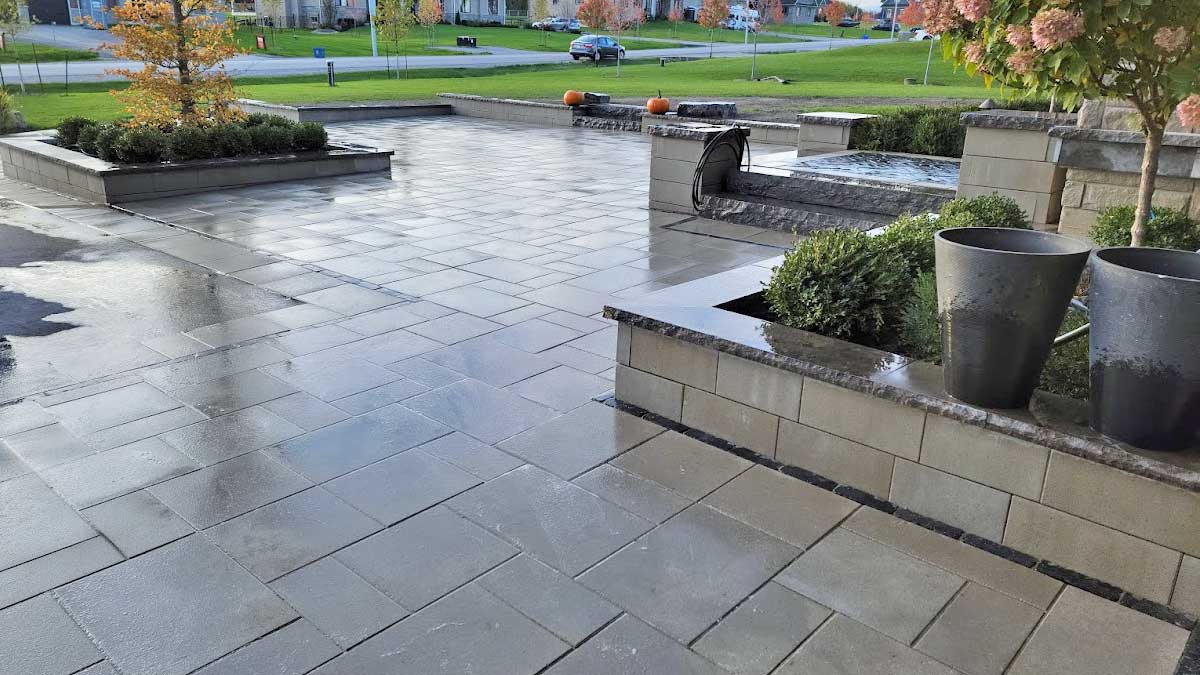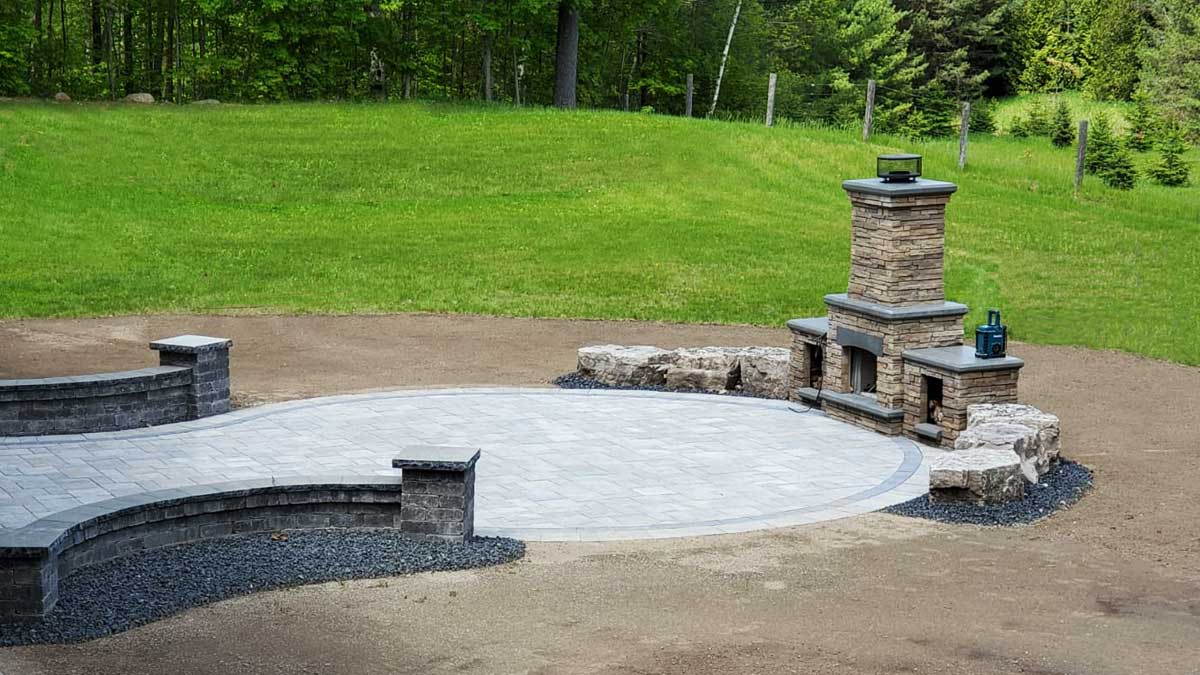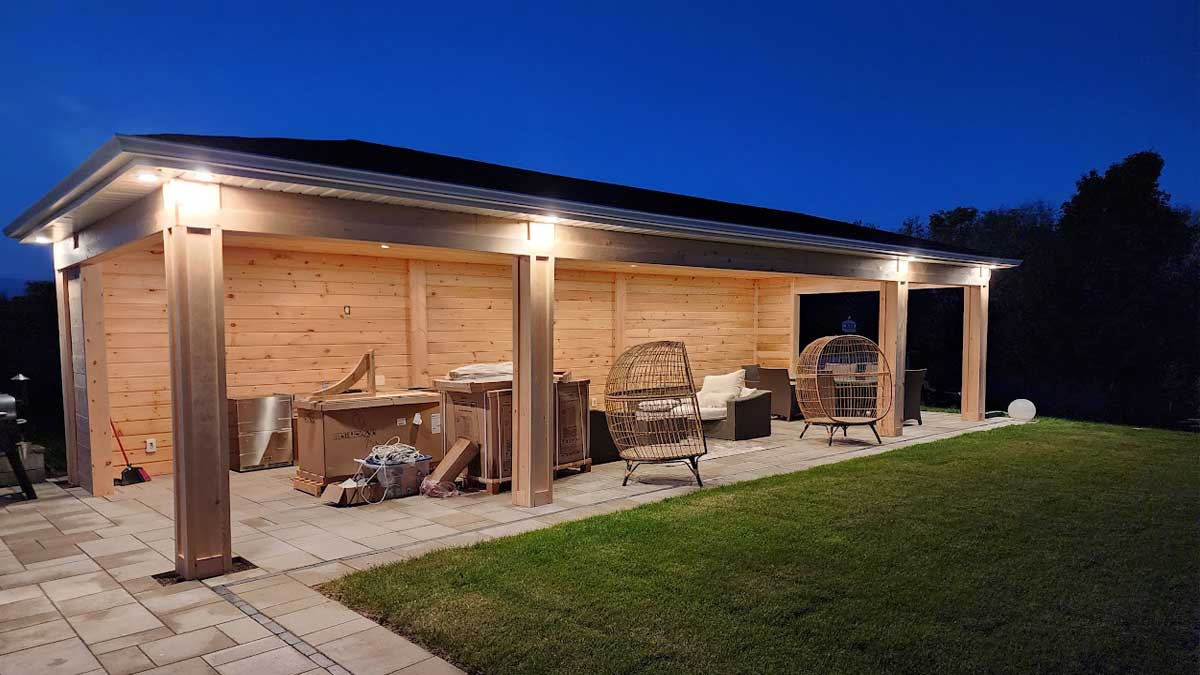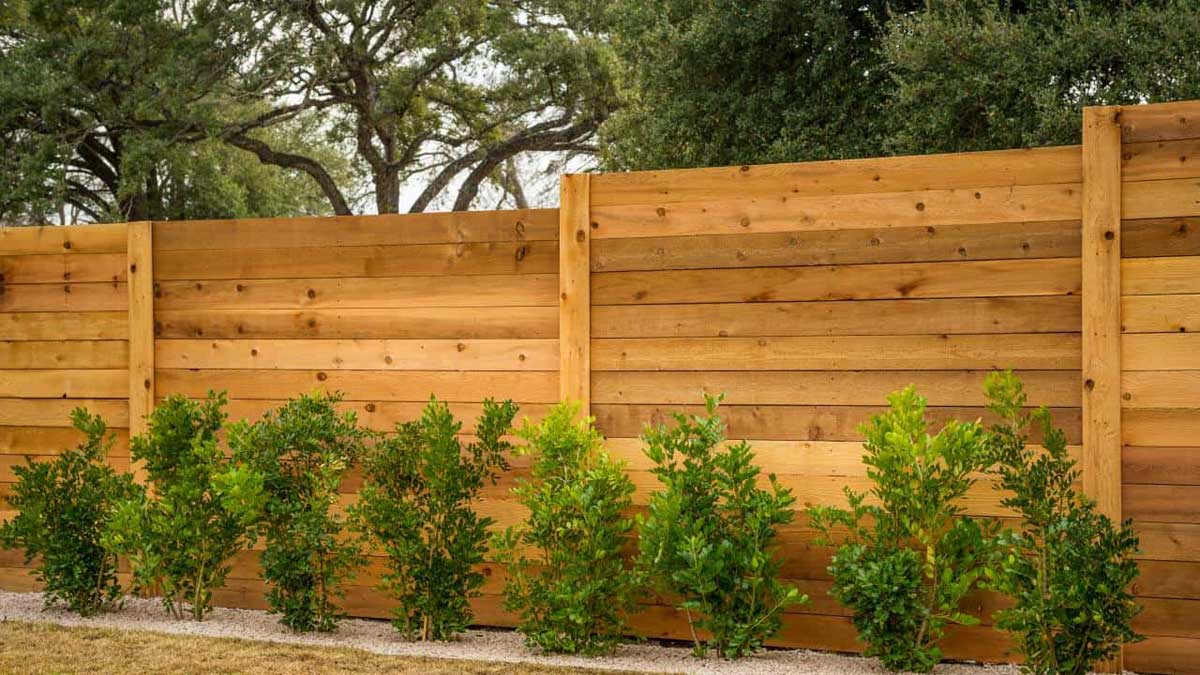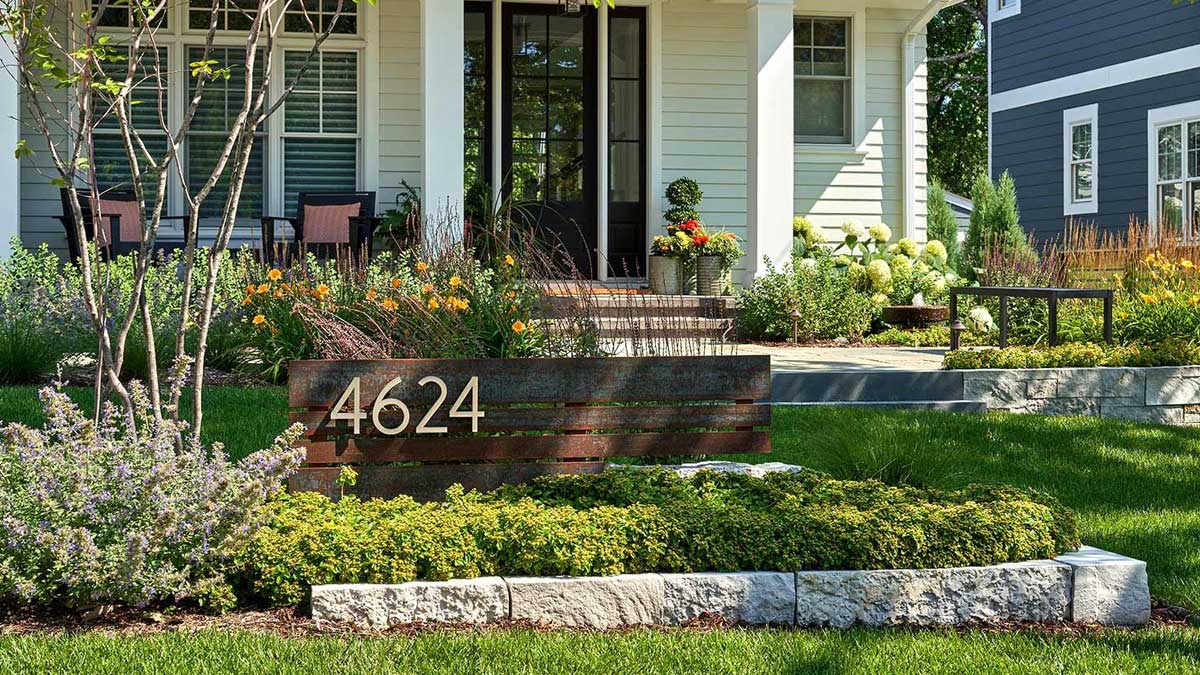 Slide One
wes edwards
Landscape Design & Developer
bricks & stones and so much more
BRICKS & STONES and So Much More …
fireplace2
• Backyard Fire Pits
• Outside Fireplaces
• Kitchens
big-gazebo
• Pavilions
• Gazebos
• Pergolas
We build timber frame and pressure treated wood structures
fence
Pressure treated, cedar and composite fences and decks
front
And of course we are available for all your landscaping needs

DESIGN YOUR DREAM WITH BRICKS AND STONES!
Bricks and Stones Landscaping offers a wide range of services including Front Entrances, Walkways, Retaining Walls, Backyard Patios, Pool Landscapes and Natural Stone. All of our services are performed with the professional, caring, personalized attention to detail you deserve.
We hope you will take a moment to read about our services, some of our customers' testimonials, pictures of our work, and our guarantee of satisfaction to discover for yourself the positive differences of Bricks and Stones.
Serving The Durham Region of Ontario Since 1998
Founded in 1998, Bricks and Stones Landscaping has been serving the Durham Region of Ontario, including Bowmanville, Oshawa, Whitby, Ajax and Pickering, designing and constructing gracious outdoor environments where our growing list of satisfied clients celebrate life with family and friends.
At Bricks and Stones Landscaping Services we know that you have many choices for your landscape services. That is why we have worked so hard to build our reputation based upon understanding your goals and providing quality results that will meet or exceed your expectations.
Your objectives, lifestyle, personality, as well as the specific needs of your property are carefully considered to reflect a landscape that will provide beauty, function and value to your home or property.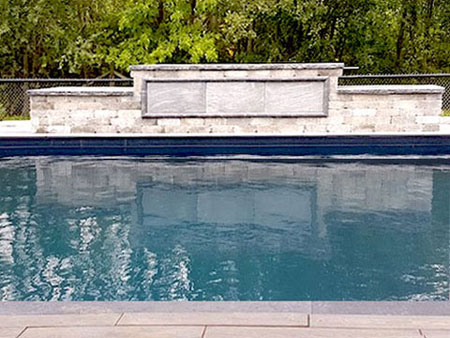 From Design To Completion
Whether you are looking to enhance the look of your front entrance, create a backyard retreat, or add some extra flair around your pool, from the initial consultation to the final walk through, you'll be amazed with Bricks and Stones Landscaping Services' dedication to creating a finished product that can be enjoyed for years to come.
In our initial design stage we take time to understand each client's taste, personality, needs and desires in order to incorporate these into a plan that will compliment your home's exterior style and character as well as its overall neighbourhood setting. We design your dream and then carefully create beautiful, comfortable places from intimate patios to expansive outdoor areas for entertaining friends and creating family memories.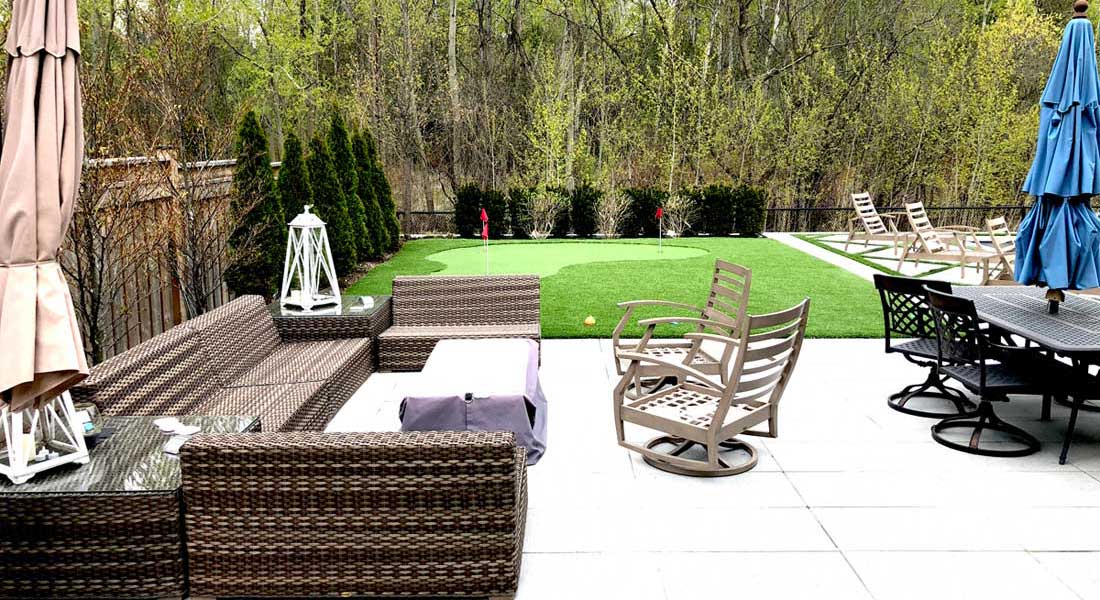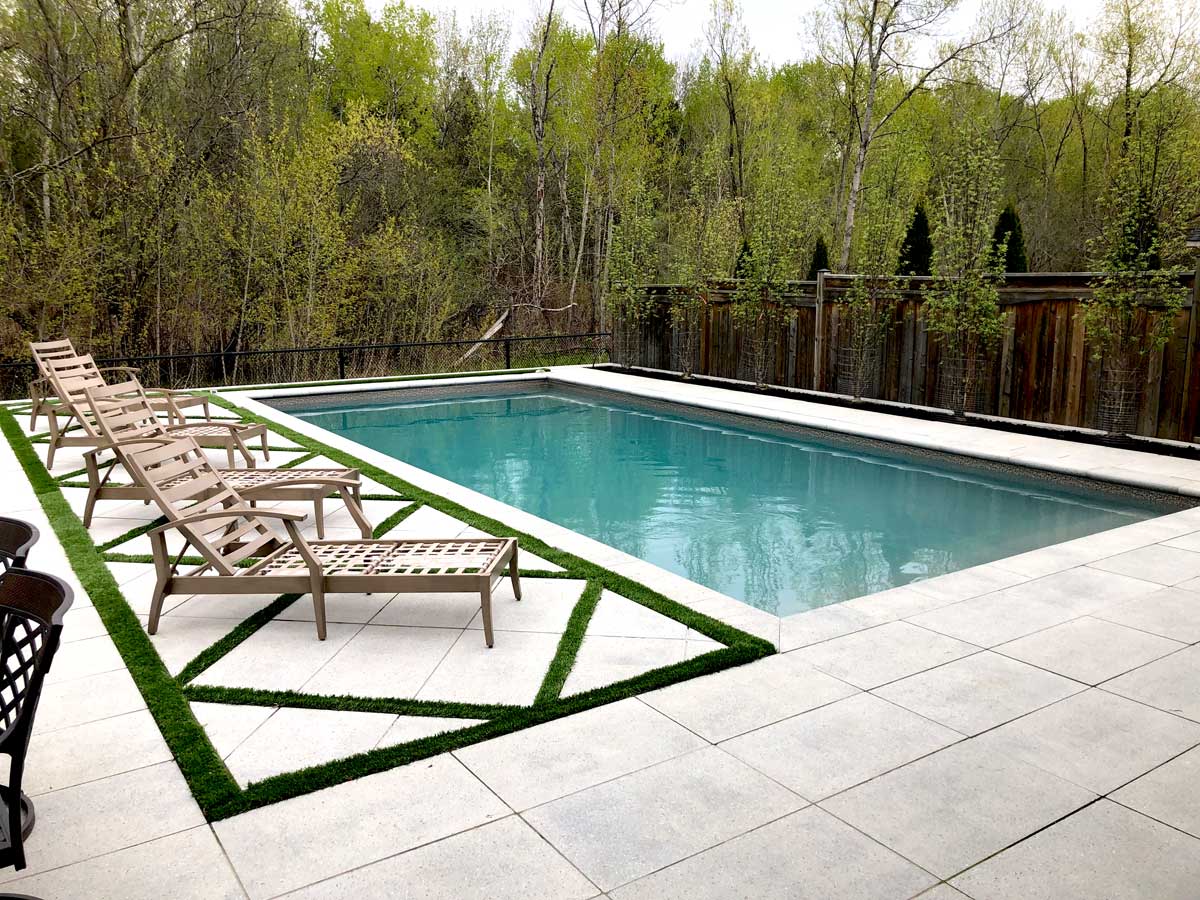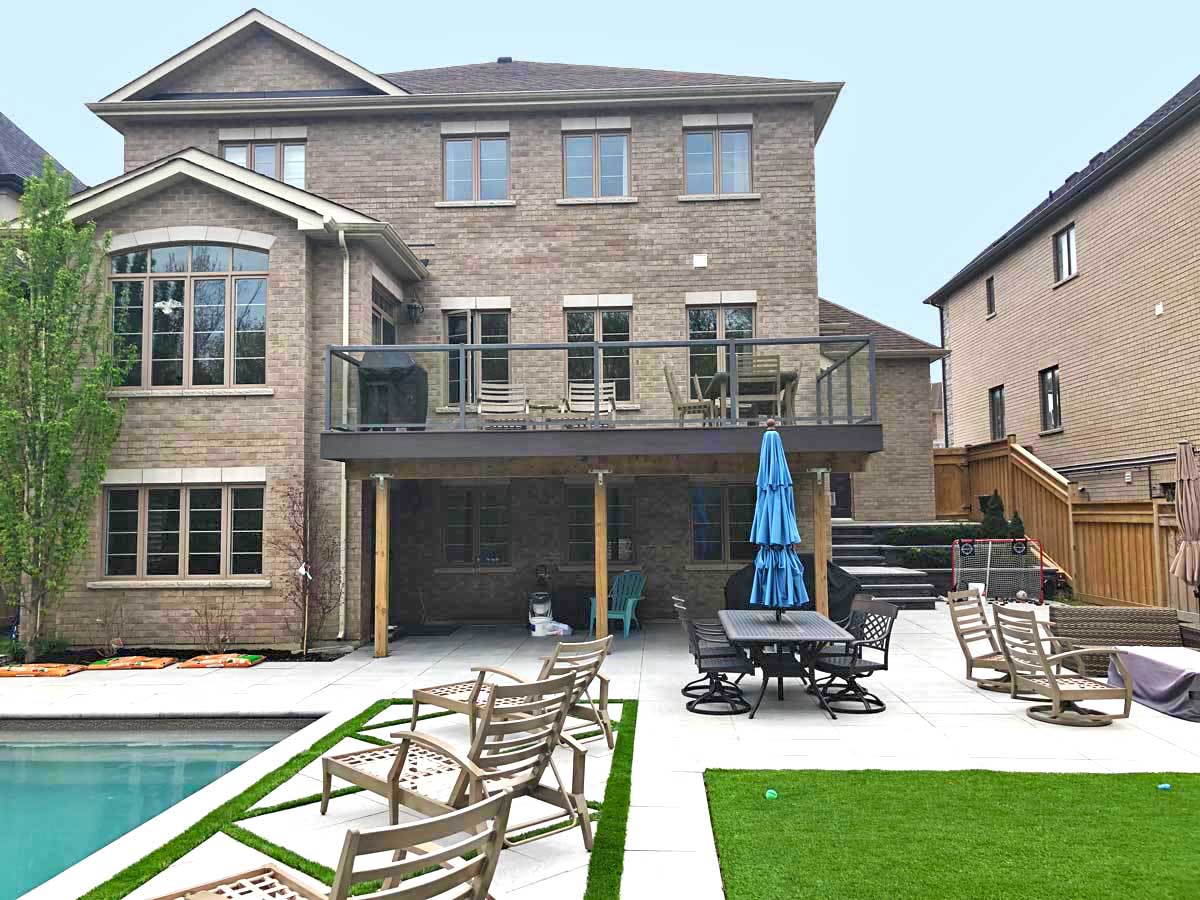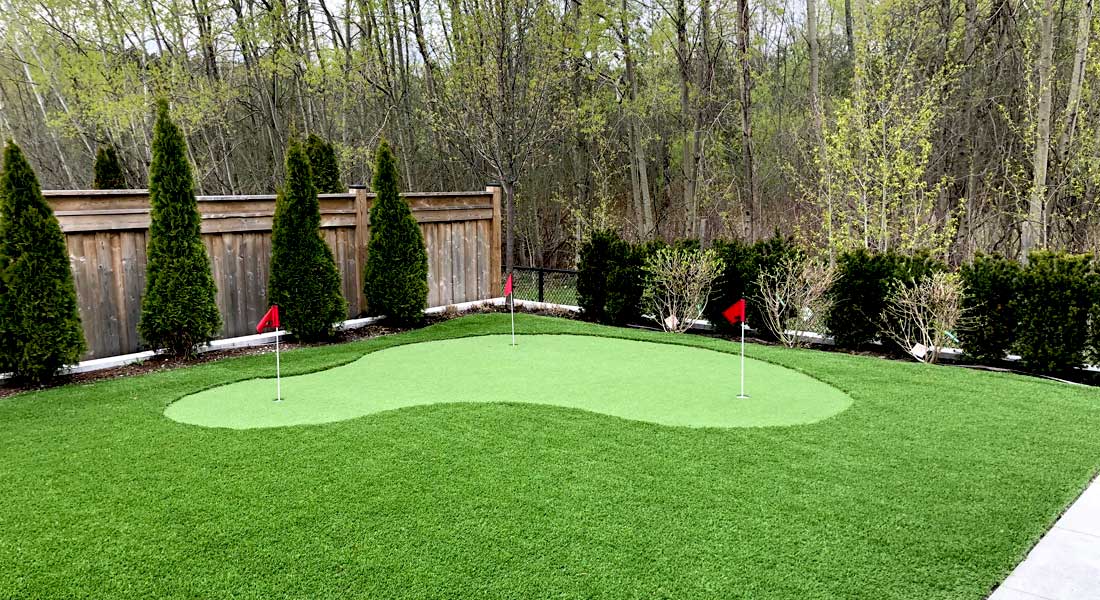 back yard with golf green
back yard with pool and chairs
Bricks and Stones Testimonials
They have exceeded all my expectations
Bricks and Stones completely landscaped the backyard after an in-ground pool was installed, including a walkway to the front sidewalk.  Although I am extremely picky when it comes to details, they have exceeded all my expectations in terms of design, process, materials and workmanship.  They also followed up after the winter for an inspection to make sure everything was to my satisfaction.
Wes and his crew take great pride in their work and most definitely went above and beyond to ensure my complete satisfaction. They did an incredible job and I highly recommend them.
~ Eric Desaillier
Read More Testimonials or Add Your Own Here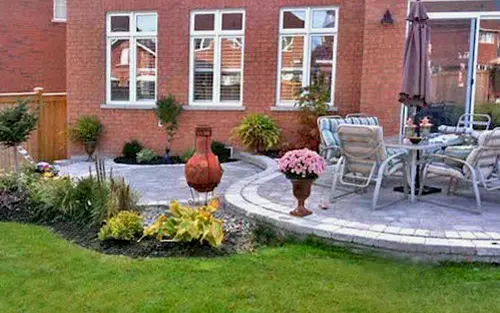 We simply listen to what our customers want and then deliver what we have promised. Customer satisfaction is ALWAYS our #1 goal!With our seamless design-construct-install approach and a precise attention to every detail, we ensure the highest quality of workmanship through every phase of your project.
Please view our Photo Galleries of Front Entrances, Backyards, Pools and Extras, and then call us today at 905.767.6675 for a free, no obligation estimate on building your dream.